Are you curious about what machine detects sewer lines? You're not alone; in fact, over 35 million homes in the US alone have sewer lines that need to be inspected and maintained.
In this article, we'll explore the types of machines used to detect sewer lines, the benefits of using these machines, how the technology works, and safety considerations.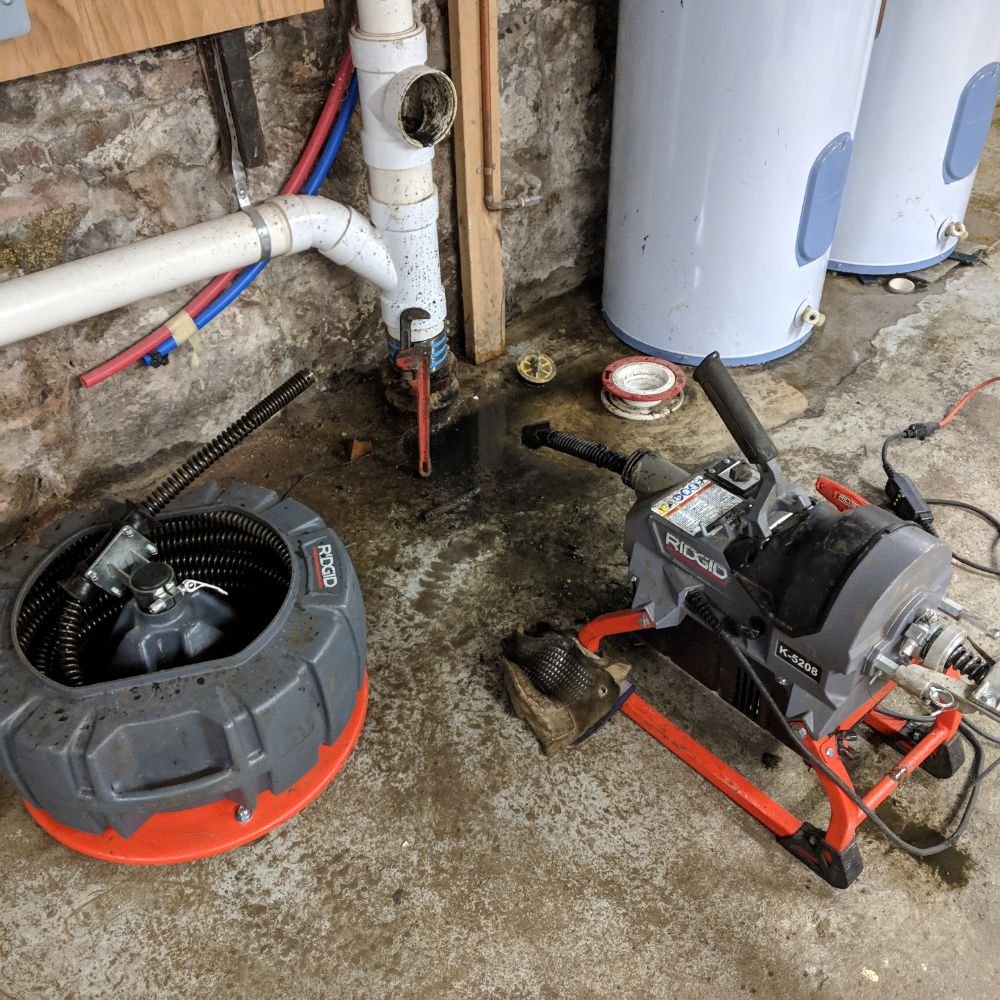 Types of Machines
How often do you use a machine to detect sewer lines?
There are various types of sewer line detection machines available, all designed to locate buried pipes and determine their condition.
The most common type is a water pressure machine, which uses water pressure to detect the exact location of a pipe. This type of machine is widely used due to its high detection accuracy.
Another type of machine is a ground penetrating radar machine, which uses radar to detect both metallic and non-metallic pipes.
Finally, a robotic camera system is used for more detailed visual camera inspections.
All of these machines can help you detect the exact location and condition of sewer lines.
Sewer Line Detection
By using a water pressure machine, ground penetrating radar, or a robotic camera system, you can detect the exact location and condition of sewer lines. These machines are cost-effective and have a high detection accuracy rate.
Water pressure machines use a high-pressure jet to identify blockages or collapses in the line.
Ground penetrating radar uses radio waves to detect the condition of the line.
Robotic cameras can be inserted into the line to examine the interior for obstructions or other issues.
All of these machines offer cost savings and the highest accuracy for detection.
Benefits of Machines
Why should you choose a machine to detect sewer lines?
Machines are becoming increasingly popular for sewer line detection due to their cost savings and improved accuracy. Machines are able to detect problems faster and with greater precision than manual methods, saving both time and money. The accuracy of machines also ensures that problems are detected and addressed quickly. This reduces the amount of time it takes to fix issues, resulting in less costly repairs.
Additionally, machines can provide detailed reports of the issue, allowing for a more thorough understanding of the problem. Machines are also more reliable and consistent than manual methods, reducing the risk of incorrect readings. Ultimately, machines provide a cost-effective way to detect and address sewer line problems quickly and accurately.
Machine Technology
Your sewer line's problems can be quickly detected and addressed with the help of modern machine technology. From data mining and predictive analytics to advanced imaging techniques, machine technology is revolutionizing the way we identify and repair sewer lines.
Here are a few of the benefits:
Data mining

: Machine technology can quickly and accurately analyze large amounts of data to detect and diagnose problems in the sewer line.

Predictive analytics

: Using predictive analytics, machine technology can detect potential future problems before they arise, helping you plan for maintenance and repairs.

Advanced imaging

: Machines can use advanced imaging techniques, such as 3D scanning, to quickly and accurately identify and explore the sewer line.
Machine technology is making it easier than ever to detect and address problems in sewer lines. With its data mining, predictive analytics, and advanced imaging techniques, machine technology is revolutionizing the way we identify and repair sewer lines.
Also read: How Do I Know If My Sewer Line is Clogged?
Safety Considerations
When using machine technology to detect and repair sewer lines, it's important to consider safety. Risk management and safety protocols must be in place to protect personnel, property, and the public.
Workers should be properly trained to use the machine and employ safety measures such as wearing protective clothing. The machine should also be regularly inspected and maintained to ensure it's functioning properly.
Additionally, safety signs should be posted and procedures should be in place to handle worst-case scenarios. Lastly, all personnel should be aware of the safety protocols and know how to respond to emergencies.
Conclusion
You've seen how machines can be used to detect sewer lines and the technology behind them. It's important to remember to stay safe while utilizing these machines. 
But overall, they can be a great asset. Plus, they make the job easier and more efficient, so why not take advantage of them?
Ultimately, it's clear that machines are an invaluable resource when it comes to detecting sewer lines and sewer cleaning.
(Rhetorical Device: Alliteration – 'plus, they make the job easier and more efficient')