Professional Sewer Camera Inspections in Staten Island, NY
Ever Clear Sewer & Drain Cleaning's sewer camera inspections to detect the cause of blockage within your sewers and drains in Staten Island, NY. This diagnostic service allows us to provide the best possible cleaning and maintenance solution for your pipes, sewers and drain systems, so they have a smooth flow.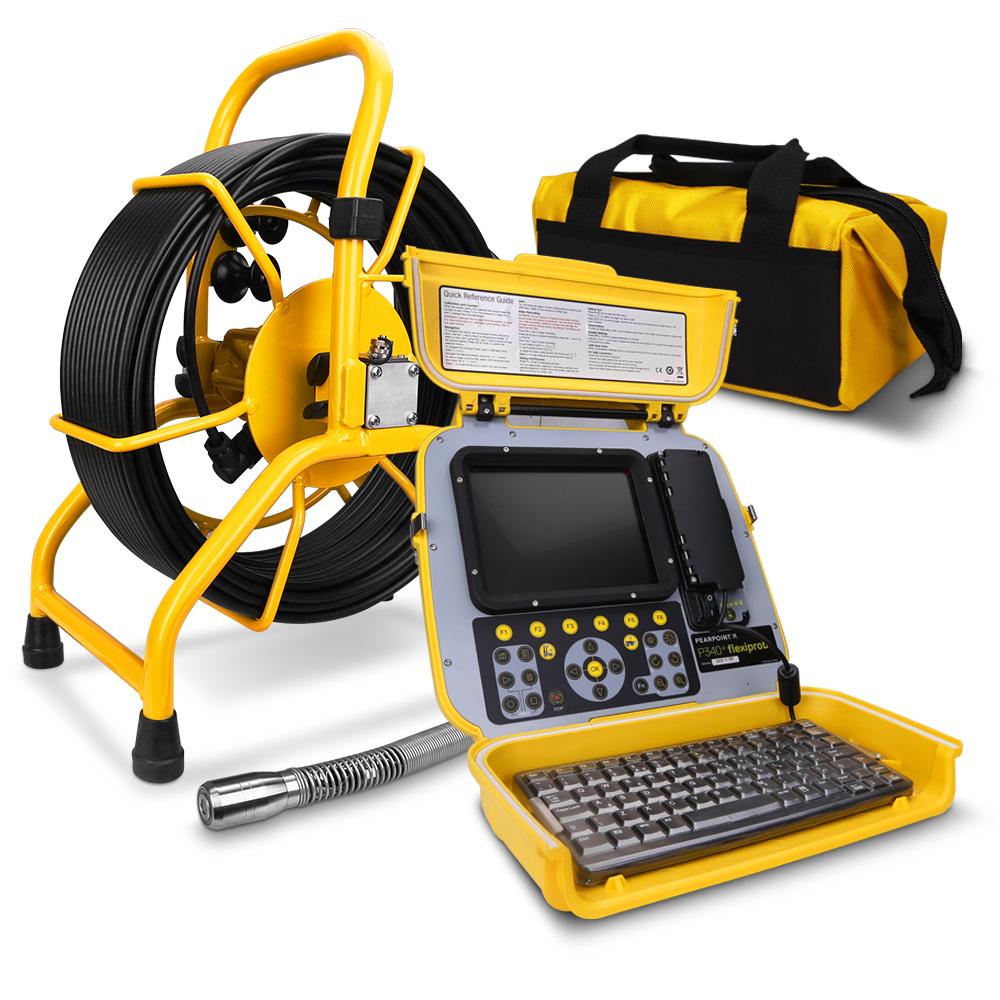 Drain Inspection Camera Know What's Going Inside your Sewers
Take a modern approach to plumbing with Ever Clear Sewer & Drain Cleaning. Our sewer camera inspections let you know exactly what is happening in your pipes so you know exactly what the blockage is. Our video reporting systems and sewer camera inspections provide a holistic look at the issue from inside the system. Once we know what is wrong, we collaborate with our commercial and residential clients in Staten Island, NY to implement the best possible solutions.
Our latest digital technology allows us to thoroughly inspect your pipes, utilizing high-quality digital imagery to discover any clogging, leaks or cracks that interrupt the flow of the sewer or pipe – all this without the need for drilling or digging into the earth. Thus, this method saves time and money, all while rapidly isolating the issue faced by the sewer pipe.
Do You Need a Sewer Camera Inspection?
If you have been experiencing chronic drain or sewer line backups, clogs or slow drains, it is recommended that you call Ever Clear Sewer & Drain Cleaning to benefit from our sewer camera inspections. Look out for surprisingly high water bills; these are indicative of a sewer line leak, which can be recognized with a sewer camera inspection.
We also advise you to call us to take a look at the drain before buying a house. That's because it's atypical for sewer camera inspections to be included in a home inspection. With Ever Clear Sewer & Drain Cleaning's sewer camera inspections, you can rest assured that your sewer lines allow for optimal flow and have no problems that would involve potentially expensive repairs.
How Do Sewer Camera Inspections Work?
Ever Clear Sewer & Drain Cleaning utilized advanced technology to video record the insides of your drains and sewers, and to report all discoveries. These camera inspections effectively identify the location of the blockage or obstruction. We place long cables in your pipes and drain lines to allow for clear images that highlight the problem. There is no more need to guess at the cause of your plumbing issues.
Sewer camera inspections involve the use of radio transmitters on the camera to document the location and depth of the obstructions and defects detected in the drain line. This data enables the qualified plumbers and technicians at Ever Clear Sewer & Drain Cleaning to diagnose the problem accurately and propose the best solutions. After addressing the problem, we can follow up with another sewer camera inspection to guarantee its resolution.
Call us Now
To schedule an appointment with us, or to find out more about our sewer and drain cleaning services in Staten Island, NY, call Ever Clear Sewer & Drain Cleaning at (347) 395-1435.