Top-Rated Drain Cleaning in Staten Island, NY
Drains and sinks can get clogged over time, start draining slowly, or get damaged. In such cases, call Ever Clear Sewer & Drain Cleaning to resolve all your blocked drain problems. From basement drain cleaning to bathroom and kitchen draining cleaning, our team of highly qualified and trained plumbers is ready to take care of your problem.
We Fix All Problems Causing Drain Blockage & Sewer Cleaning in Staten Island
When deposits like dirt and debris build up inside drain pipes, they can get clogged. Strands of hair, particularly long hair, are notorious for leading to drain blockage. What's more, the hair will often combine with dirt, soap, and other materials that flow down the pipe. To efficiently resolve a hairy situation, call Ever Clear Sewer & Drain Cleaning.
Another potential cause are minerals: If you get hard water from your pipes, it could cause a buildup of minerals with time. This sort of accumulation is especially difficult to remove yourself. Homeowners should keep food waste getting washed down drainpipes at all costs. Some kinds of food waste, like tea leaves and coffee grounds, do not disintegrate quickly in the pipes, and so can cause clogged drains over time.
Ever Clear Sewer & Drain Cleaning's experienced plumbers, however, are ready to expertly get rid of the buildup for smooth, free flow. Call us now!
Helping with Dirt and Tree Growths
When we bathe or wash our clothes, the dirt from these combines with soap or detergent and travels down the drain pipes, slowly clogging them in the process. Another potential problem is tree roots growing into pipes. They can grow into small leaks or cracks in underground pipes. Once inside a pipe, they can clog pipes. Detecting this kind of issue is a simple matter for Ever Clear Sewer & Drain Cleaning, thanks to our sewer camera inspections.
Expert Plumbers Staten Island for All Types of Drains
Certain issues turn up with more regularity in particular areas of the house. Ever Clear Sewer & Drain Cleaning Services can diagnose exactly what the problem is in your home and implement the most appropriate solution.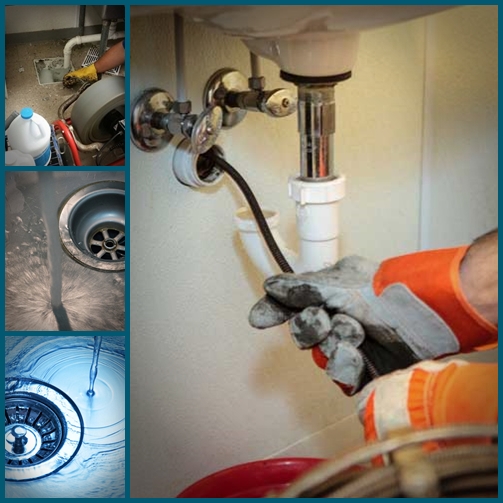 Need Help with Drainpipe Problems? Call us Now
No matter what your drain cleaning requirements in Staten Island, NY are, you can call Ever Clear Sewer & Drain Cleaning at (347) 395-1435 for a speedy solution to the problem.